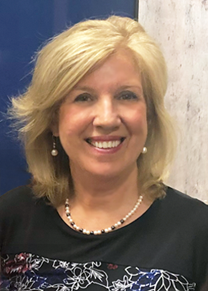 Jill Macnaught
Director
Jill Macnaught is one of Australia's most experienced and capable executive coaches, combining a background in psychology and business with hands on leadership experience.
Jill has successfully facilitated the achievement of important personal, career, business and organisational outcomes for CEO's, executives, senior leaders and high potential leaders in leading Australian and global organisations.
A strategic and creative thinker, Jill understands the drivers of organisational success, with much of her work focused on values and strengths-based, positive leadership development with senior leaders and executive teams, in support of cultural change and successful implementation of the business strategy.
Clients report on gaining greater clarity and insight, confidence in new strategies to enhance personal and professional effectiveness, and a clear intention for how they want to move forward in their professional and personal lives.
Jill has been a leader in the application of positive psychology to coaching, a defining element when she first established her coaching business. She has taught Coaching and Positive Psychology at university Masters level over a number of years, run professional development courses, and presented at numerous conferences and symposia. Jill was a member of the Standards Australia Coaching Guideline Working Party, which developed the definitive Guideline to Coaching in Organisations.
Jill has also had a number of years of board experience in the NFP sector, which included being Chair of Achieve Australia.
Jill has a Masters level qualification in Psychology, and has undertaken intensive study experiences in organisational development and business performance in the US and Europe. She is a full member of The Australian Psychological Society and the Australian Institute of Company Directors.
---
Associates
The Executive Coach draws on a broad network of talented and experienced coaches who have had a long-term relationship with the business, and a proven track record of high levels of client satisfaction and successful coaching outcomes.
All operate within a professional framework grounded in positive psychology, and a set of ethical guidelines and principles to guard the best interests of our clients.
---
Our Clients
Our clients are our best advocates of the successes they have achieved through working with us. A large number have provided us with testimonials and/or agreement to act as referees of our work. We are pleased to provide this information on request.
Some of the companies and organisations we have worked with are:




Contact
Jill Macnaught
Director
M +61 411 250 693
E info@theexecutivecoach.com.au